Our Third Annual Holiday Raffle Calendar is brought to you by the Attleboro Elks, the Friends of Capron Park Zoo, and our amazing community partners.  This raffle is a fun way for us to raise funds for animal care and enrichment at Capron Park Zoo! For $5, you can purchase a calendar raffle ticket to be entered for a chance to win 31 times.  Prizes include gift baskets and gift certificates all valued at $50 or more.  Of course, you can enter more than once as well – we are also offering a deal of 5 tickets for $20!
The raffle kicks off on December 1st.   We will post the winners of our daily drawings on our Facebook page throughout the month of December. Day 1 once again features a Jewelry Gift Basket generously donated by Attleboro Jewelers and Day 31 features a 2023 Family Fun Pack, including a one (1) year family pass for admission to the Zoo, Splashpad and ZooBoo.  The drawings for the days in between will be a surprise for all including gift certificates to local businesses & restaurants as well as themed baskets and prizes generously donated by our community partners and Board members.
Tickets can be purchased here on our website through PayPal.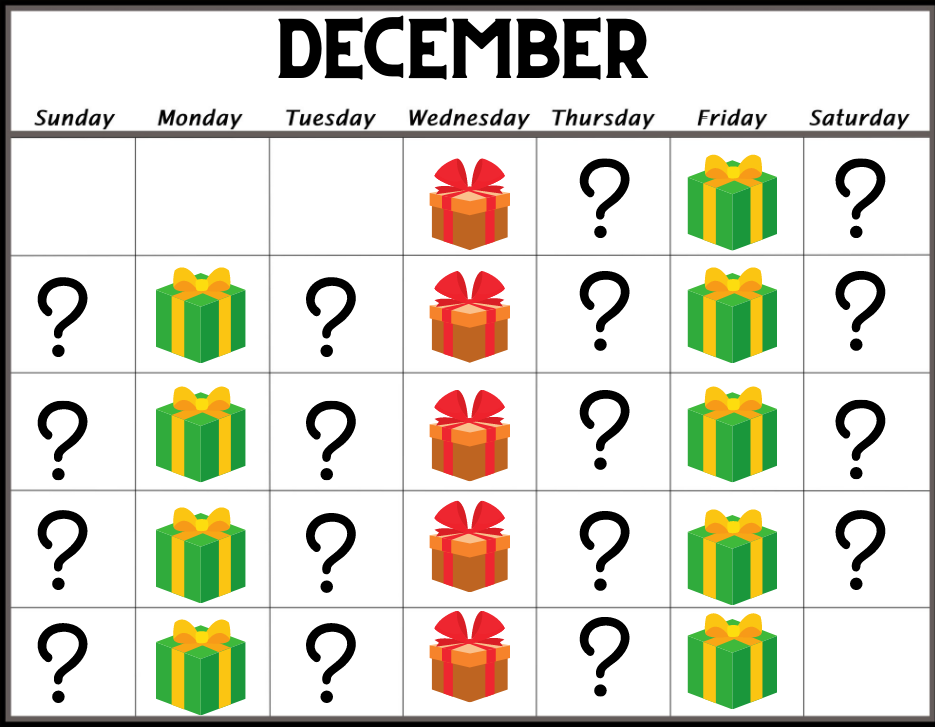 Attleboro Jewelers Basket 
Auto Care Basket
Wetherlaine's Gift Cards
Towne, Tavern, and Tap Gift Cards
Habibi's Gift Card
Tex Barry's Gift Card
Bed Bath and Beyond
Bass Pro Shop Gift Cards
An Unlikely Story Gift Card & Tote
Mad Moose Gift Card
Brigg's Nursery Basket
Capron Park Zoo Passes and Gear
Capron Park Zoo Animal Photographs
Scratch Ticket Tree
Panera Gift Cards
Starbucks Gift Cards
New England Tire Gift Card
Dunkin' Gift Baskets
Healthy You Basket
Family Zoo Pass
Lowe's Gift Cards
LL Bean Gift Cards
Kohl's Gift Cards
Stop & Shop Gift Cards
Tailgate Basket
Order Raffle Tickets Online
Please complete the contact info on the form below – you MUST include PHONE NUMBER AND MAILING ADDRESS as required by the State of MA.  Once submitted, you will be directed to the page to purchase via Paypal.
Thank you to our Sponsors!