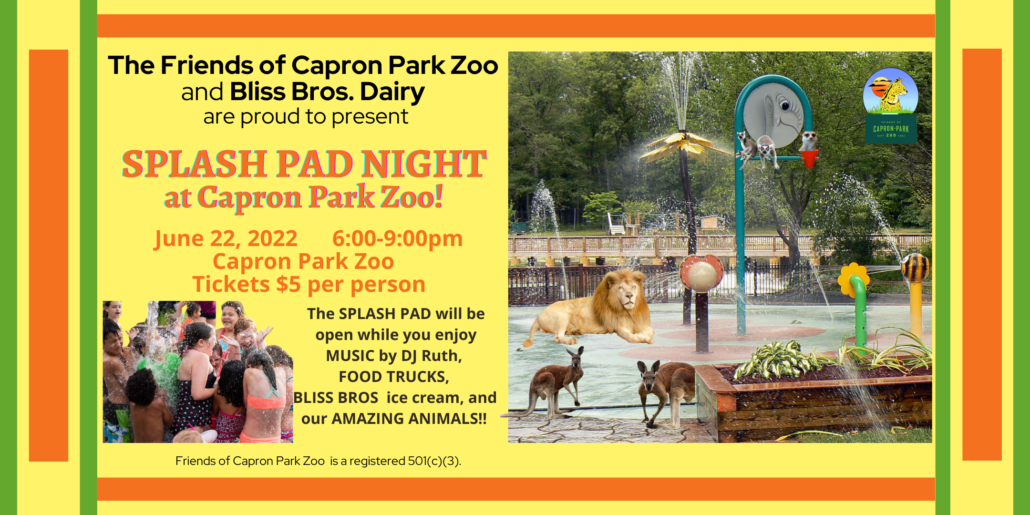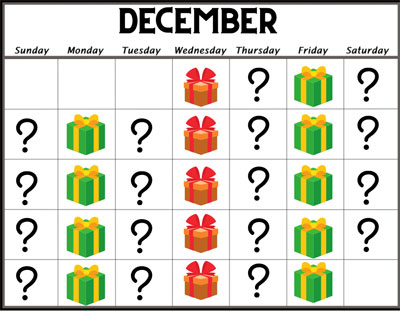 WOW!  That is the only word to describe "Night at the Zoo 2021"! 
Beautiful weather, amazing people, great food, incredible bars & staff, wonderful live band, fun outdoor games, our awesome animals, and volunteers that just can't be topped!  We set a goal of welcoming 200 attendees to enjoy a nice simple night out since this is our first "Night at the Zoo".   With your help we far surpassed that with almost 600 attendees – our most successful adult evening event yet.  As a small non-profit organization committed to fundraising for the Zoo, the past year and a half has been tough.  In 2021, we hoped to make a slow and steady return to our previous achievements of fundraising.  With your help, we can confidently say "We're back!"   Thank you for joining us at the "Night at the Zoo" and thank you to all of our generous community partners, volunteers, and zoo staff for making this a reality again.    We couldn't do it without you!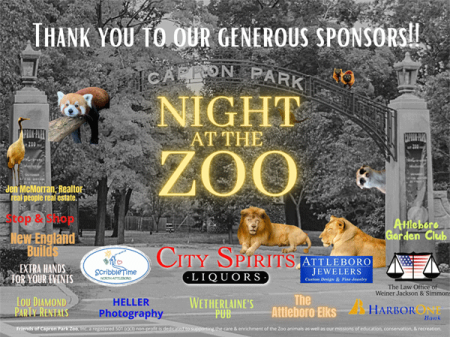 Please show your support for our generous community sponsors:
Friends of Capron Park Zoo
We are a non-profit group incorporated in 1983 based in Attleboro, MA. For nearly 30 years, the Friends have supported the mission of Capron Park Zoo through fundraising endeavors and events. It continues to be the goal of the Friends to be a support group for the zoo. With the help of the community through fundraising, it is our task to further the mission of Capron Park Zoo in the areas of education, conservation and recreation.
We help raise funds to support the Zoo and care for the animals.
Here are just a few examples from just the last 10 years of what we've done with funds raised through donations and events:
$50,000 Zoo-wide WiFi and Sound System
$10,000 Ultrasound Machine
$45,000 Picnic Area
$10,000 Portable Anesthesia Unit and Animal Warming System
$39,000 SplashPad